#1 Best Selling IGNOU BULE-02 Help-Book & Study-Guide in IGNOU Marketplaces.
Get Good Marks in your BA Urdu Programme in the Term-End Exams even if you are busy in your job or profession.
We've sold over 23,755,712 Help Books and Delivered 27,447,307 Assignments Since 2002.
As our customers will tell you...yes, it really result-oriented.
IGNOU BULE-02 Code Details
IGNOU BULE-02 Urdu Topics Covered
Block 1 -
ہندوستان کا لسانی پس منظر
Unit 1 - ہندوستان کا قدیم لسانی و تہذیبی پس منظر
Unit 2 - ہند آرائی زبان کا ارتقا
Unit 3 - جدید ہند آرائی زبانیں
Unit 4 - کھڑی بولی اور اردو
Block 2 -
اردو زبان کا ارتقا
Unit 1 - ماخذ سے متعلق مختلیف نظریے
Unit 2 - اردو ارتقا کے سماجی محرکات
Unit 3 - اردو پر عربی و فارسی کے اثرات
Unit 4 - اردو کی لسانی ساخت اور انفرادیت
Block 3 -
اردو زبان اور اس کی بولیاں
Unit 1 - زبان کی تعریف اور اردو
Unit 2 - اردو کی بولیاں
Unit 3 - اردو، ہندی اور ہندوستانی
Unit 4 - اردو کے لسانی رشتے
Block 4 -
اردو کی ترویج و اشاعت
Unit 1 - اردو کی حکائی روایت
Unit 2 - اردو مشترکہ تہذیب کی علامت
Unit 3 - اردو اور برقی میڈیا
Block 5 -
اردو میں لسانی تحقیق
Unit 1 - اردو میں قواعد نویسی کی روایت
Unit 2 - اصلاح کی تحریکیں اور معیار بندی
Unit 3 - اردو میں لغت نویسی کی روایت
Unit 4 - اردو میں علمی و تعلیمی سرگرمیاں
Unit 5 - اردو بحیشیت زریعۂ تعلیم
Buy BULE-02 Help Book
IGNOU BULE-02 (July 2021 - January 2022) Assignment Questions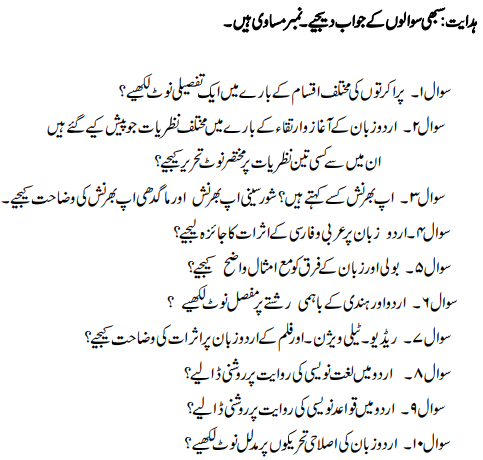 IGNOU BULE-02 (July 2019 - January 2020) Assignment Questions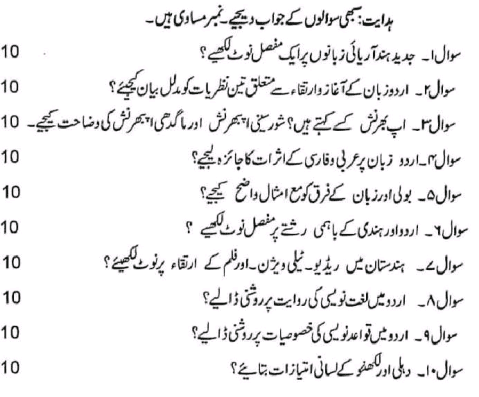 Buy BULE-02 Assignment
Related Codes
Why Download BULE-02 Materials and What is its best use?

To attend IGNOU BULE-02 Term-End Examination, you must first submit your Assignments to the university and it is possible from the BULE-02 study material. You can solve all necessary Assignments using Help Books. This will help in gaining good marks.

All best wishes with our efforts that you do not meet any obstacle before attending examinations next year. You can pass the BA Urdu Programme Annual Exams with a good grade using Books/Materials from any one place at home or anywhere else!

ALL THE BEST!!!
Team GullyBaba