GPH Writers / Authors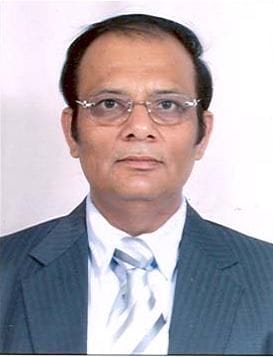 Dr. Punit Sethi
BTech. MTech. MSc. MBA, PhD, Pro Vice-Chancellor, Shir Venkateshwara University
Highly dynamic and eminent personality associated with many universities, serving his knowledge as writer since 2011.
Anjula Singh
B.com, DFA, MA(Eco), B.Ed, M.Ed.(IGNOU)
A highly dynamic and innovative personality spent his 10 years in IT industry, worked on various projects and as an IGNOU Course Consultant since 2005.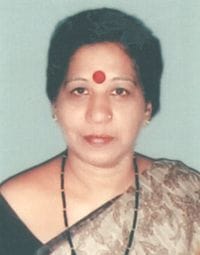 Manju Srivastava
B.Sc., M.Sc
Great knowledgeable personality, working as IGNOU counselor and as an assistant professor in MCA department serving his knowledge to GPH.
Gagandeep Khilan
M.Com, PGDIBO(IGNOU)
Prominent writer, an easy owner of reader's interest upto end, worked on many big government projects.
Shalini Pandey
BA (Socilogy), MA (Social Work)
A diligent and brilliant author, worked as an IGNOU Course Preparation Team member wrote more than 20 books related to management and computers.
Shailja Saxena
B.Sc., M.Sc., B.Ed
A response letter writer in "Brunch" – An English Magazine is a reputed writer wrote many GPH books for IGNOU students.
Ramkrishna Das
BCA, MCA, M.Tech
An article writer in various magazines like Women's Era and Hello Teachers also wrote many English language GPH books at master level for IGNOU students.
Bipasha Biswas
B.Sc., MCA
A multi-talented personality wrote more than 18 GPH books and published his own book based on self-composed Hindi poems.
Vinod Shrivastava
B.A, M.Sc
Associated with so many projects in Academic field and now an aspirant IAS, wrote 6 GPH books.
Sant Kumar
B.com(Hons), M.com, MA(Economics), NET & JRF in Economics Qualified
Associate professor in Tecnia Institute, Rohini Delhi
Shailesh Kumar Chaudhary
MA(Hindi)
Lecturer &Freelance Writer, Elite sr. sec school kanpur Ugc -NET in tourism adminstration & Management and mba In tourism managemenmt.
Lucky Puchhrat
BA(Eng), MA(Eng), MBA, Advance Diploma In Software Development And Diploma In Computer Applications
Axis bank senior manager FEMA audit
Archna
B.A(HISTORY), M.A(HISTORY), B.ED
Isaac Associate Professor.
Sri Pradip Kumar Barai
B.com, BA(HIST), LLB, B.ED, MA(HIST), PHD(HIST)
Sunita Mittal
B.Com, M.Com, MBA
Master trainer of scert delhi govt and other organisation.
Parveen Aggarwal
B.com, MBA(Finance), LLB
Associate Prof. & HOD dept. Bal Roga, A&U Tibbia College, Karol Bagh, New Delhi.
Honey Garg
M.Phil(Maths), M.Sc(Maths), B.Sc(Maths)
Yoga Expert at Shri Lal Bahadur Shastri Rashtriya Sanskrit Vidyapeeth.
Poornima Tiwari
M.Phil and Ph.d (Research Scholar of Translation Studies)
Charanjeet Arora
M.Sc(Maths), B.ed
Reeta Grover
BA(HONS), MA(HINDI)
Manisha Dayal
MBA, PGDHHM
Pratibha Thakur
MBA(Finance), MA(ENG)
Prominent writer, an easy owner of reader's interest upto end, worked on many big government projects.