#1 Best Selling IGNOU BHDLA-135 Help-Book & Study-Guide in IGNOU Marketplaces.
Get Good Marks in your BSWG Hindi Programme in the Term-End Exams even if you are busy in your job or profession.
We've sold over 15,934,124 Help Books and Delivered 17,332,191 Assignments Since 2002.
As our customers will tell you...yes, it really result-oriented.
IGNOU BHDLA-135 Code Details
IGNOU BHDLA-135 Hindi Topics Covered
Block 1 -
भाषा तत्त्व और बोधन
Unit 1 - हिंदी की लिपि और वर्तनी का परिचय
Unit 2 - हिंदी की ध्वनियाँ
Unit 3 - हिंदी का प्रयोजनमूलक स्वरूप
Unit 4 - विज्ञान के विषय का बोधन
Unit 5 - संस्कृति विषय का बोधन और शब्दकोश का उपयोग
Unit 6 - समाज विज्ञान विषय का बोधन और निबंध रचना का परिचय
Unit 7 - भाषण शैली
Block 2 -
वाचन और विविध विषय
Unit 1 - सामाजिक विज्ञानों की भाषा (इतिहास के संदर्भ में) तथा वर्तनी के कुछ नियम
Unit 2 - सामाजिक विज्ञानों की भाषा (राजनीति विज्ञान) तथा शब्द रचना
Unit 3 - मानविकी की भाषा (ललित कला) तथा विशेषण
Unit 4 - विज्ञान और सूचना प्रौद्योगिकी की भाषा तथा पारिभाषिक शब्द
Unit 5 - विधि एवं प्रशासन की भाषा तथा पारिभाषिक शब्द और अर्थ
Unit 6 - वाणिज्य की भाषा तथा पारिभाषिक शब्द
Buy BHDLA-135 Help Book
IGNOU BHDLA-135 (July 2021 - January 2022) Assignment Questions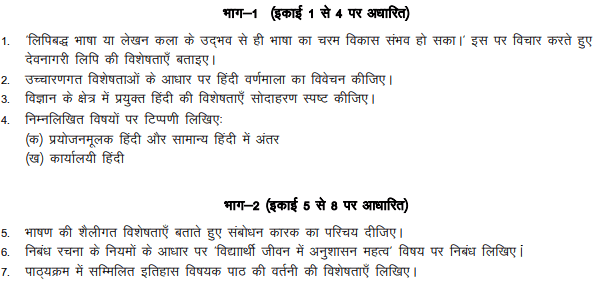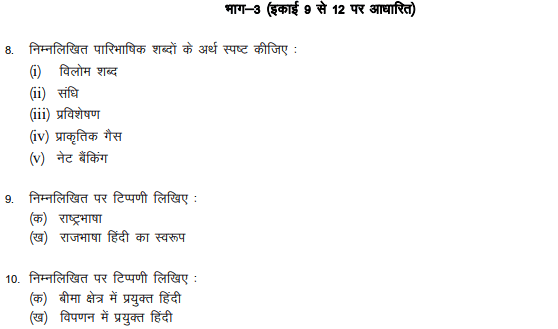 IGNOU BHDLA-135 (July 2020 - January 2021) Assignment Questions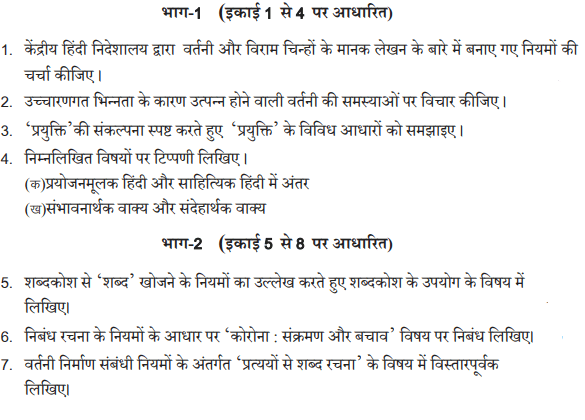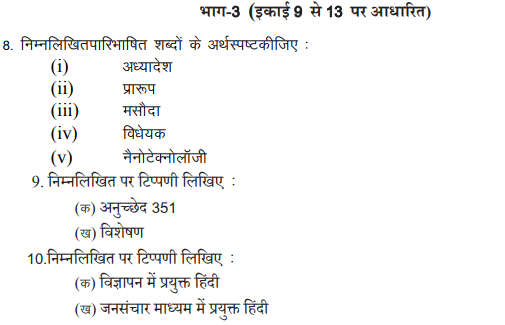 Buy BHDLA-135 Assignment